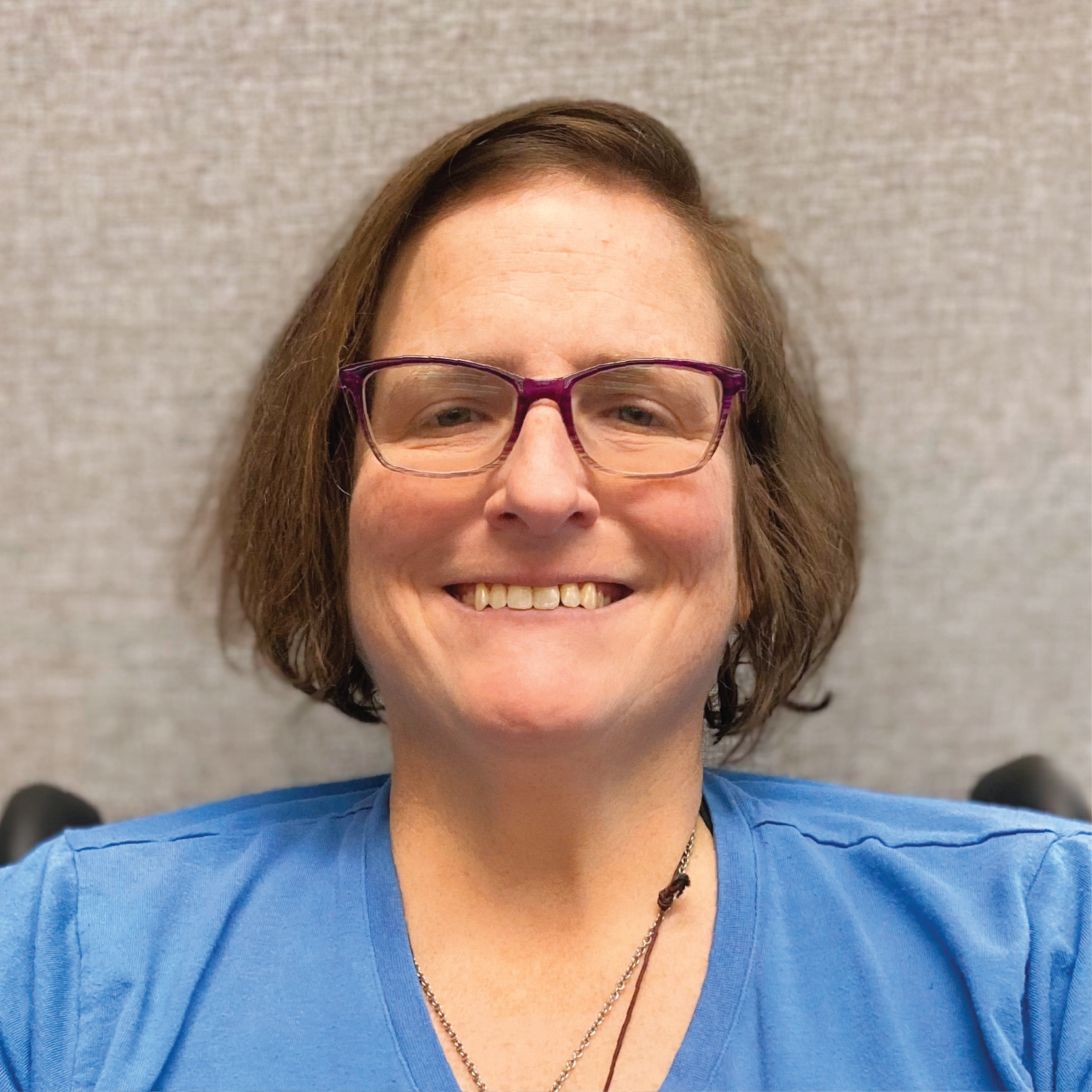 Ann Barnhart
Ann Barnhart was born with spina bifida, a condition that affects the development of the spinal cord and limits feeling and movement from the waist down. She has needed a mobility aid her entire life and has used a wheelchair since middle school. 
Ann's job at The Independent Living Center is life-changing — because they offer her the flexibility she needs to attend to her health. In 2016, Ann was sick and out of the office for months. Unlike some employers who might feel forced to let employees go after they run out of Family and Medical Leave time, the Independent Living Center was supportive and allowed her to work from home long before the pandemic made it usual for others. Ann feels exceptionally grateful for her job and the supportive people she works with. 
"They always stand by me," said Ann with a smile. For 10 years, Ann has worked in many positions at ILCEIN. She is currently  Product Manager, using her exceptional detective skills to find just the right assistive living tools to help consumers experience greater independence in their daily lives.